ARBURG will be presenting its portfolio for industrial additive manufacturing at TCT Asia from February 19 to 21, 2020. Visitors to stand will be able see the Asian premiere of the freeformer 300-3X.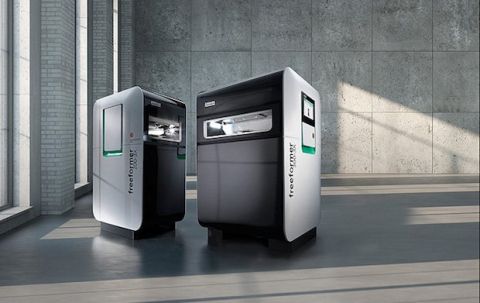 For complex functional components
At the show, the large freeformer 300-3X will be processing three components, thereby enabling the industrial additive manufacturing of complex functional parts in resilient hard/soft combinations with support structure.
To date, this is unique within the industry. "In China, interest is our unique APF process is so great that we are now working with trading partners to distribute our freeformers. As with our first appearance at the fair last year, we are expecting a lot of interest in 2020 and many specific project enquiries," said Zhao Tong, Managing Director of the ARBURG organisations in China, commenting on his expectations of TCT Asia 2020.
Exciting sample parts and interactive station
The APF process offers an interesting complementary manufacturing technology for the production of functional plastic parts.
Overall, the freeformer is particularly suited to medical technology, the processing of FDA-approved original material, the manufacture of resilient parts in hard/soft combinations, and products made of soft materials.
The abundance of applications enabled by the freeformers will be demonstrated by ARBURG at TCT Asia 2020 using selected parts. Particularly soft original TPEs can currently only be processed using the APF process, with sealed bellows being shown as an example of this. ARBURG will also be showcasing a hand orthosis with fibre reinforcement, which can be customised to the patient.
In addition, visitors will be able to take a variety of parts in their own hands at three interactive stations and convince themselves of their functionality and quality. Strain gauges made from soft TPU material (Desmopan) with carbon amounts and an embedded LED are currently unique in the world of additive manufacturing.