New concepts in polyethylene terephthalate (PET) bottles are the next big thing in wine. Amcor has unveiled its most recent designs at the Unified Wine and Grape Symposium, February 4-6 at Cal Expo in Sacramento, Calif.
In addition to custom designs, Amcor has announced its collaboration with British multi award-winning start-up Garçon Wines to make their signature and more sustainable flat wine bottles available to the US market. Amcor's PET bottles and Garçon Wines' flat wine bottles are on display.
"We know today's wine consumers are looking for a unique experience," said Beth Rettig, vice president of spirits, wine and food, Amcor Rigid Packaging. "PET bottles are unbreakable, beach- and pool-friendly, and the designs are only limited by the imagination. Our bottles are lightweight, infinitely recyclable and have a lower carbon footprint than glass bottles or aluminum cans."
A serious challenger to round glass bottles, the recycled PET flat bottle with granted patent and patents pending in the US will become widely available in the US in the second half of 2020.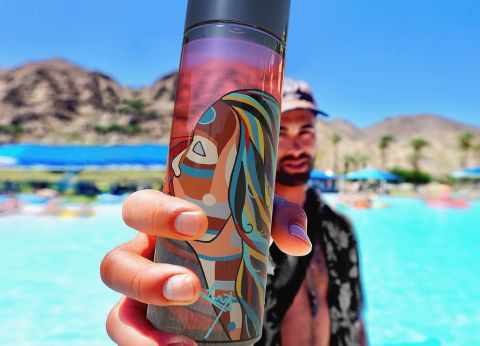 Amcor has unveiled its most recent designs for modern PET bottles.
Amcor and Garçon Wines will also be collaborating to produce the flat wine bottles made with post-consumer recycled (PCR) PET plastic in the US.
"As we are facing a climate emergency and existential threat, we urgently need to be making step changes to products to slash their carbon footprint. Flattening the wine bottle saves space and making it from recycled PET saves weight and energy," said Santiago Navarro, CEO and co-founder of Garçon Wines.
PET plastic bottles often have the lowest carbon footprint and their production results in up to 70% less greenhouse gas emissions, according to Amcor's Asset Lifecycle Analysis.