1) Food and beverage tips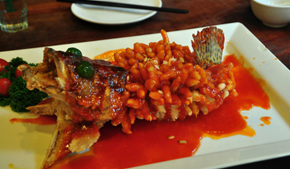 Ten famous dishes in Suzhou:
Squirrel-shaped fish, Fish tofu soup, The lung soup, BiLuo shrimps, Shark fin soup, White sauce vegetables, Sweet scented osmanthus gorgon fruit, The oil ring eel paste, Stew of lotus flower, Watermelon chicken.

Ten special snacks in Suzhou:
Su style fresh meat moon cake, Maple Town noodle, Red and white noodle, Gorgon fruit soup, Small jute cake, Fish flavor spring roll, Fried steamed bun, Wonton, Sugar porridge, Fermented cake.
2) Accommodation tips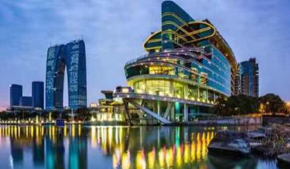 Crowne Plaza Suzhou
168 Xinggang Street, Suzhou Industrial Park, Suzhou 215021, Jiansu, P.R.China
About 40.2 kilometers from Sunan Shuofang International Airport
About 76.9 kilometers from Shanghai Hongqiao International Airport
About 5.8 kilometers from Suzhou Industrial Park Railway Station
About 8.8 kilometers from Suzhou Railway Station
Metro:
Please take Line 1 to the Dongfangzhimen Station, and walk 658 meters from Exit 4. It takes about 10 minutes.
Public Bus:
Please take the 812 Road / 120 Road West line (get off at the Qinyuan Community Station, and walk 690 meters) or 307 Road line (get off at the Suzhou Center North Station, and walk 510 meters).
Website:
https://www.ihg.com/crowneplaza/hotels/gb/en/reservation