Gero Willmeroth, President East Asia and Oceania at ENGEL, recently accepted an interview with AdsaleCPRJ.com, to share his insights on the topic of circular economy.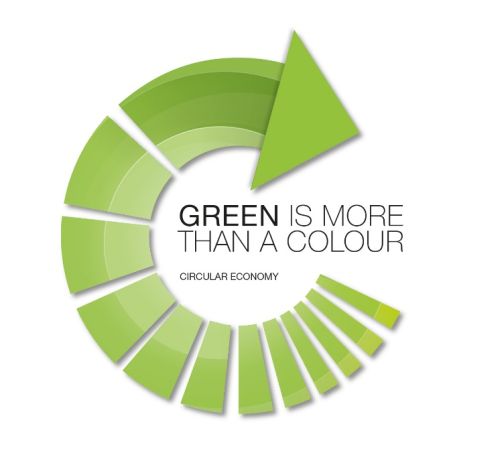 CPRJ: ENGEL signed the New Plastics Economy Global Commitment in March 2019. Could you please share more on this?
Willmeroth: For us, of no less importance is the New Plastics Economy Global Commitment of the Ellen MacArthur Foundation, which we signed in March 2019 as one of the first plastic machine manufacturers.
The aim of the initiative is to create a circular economy. In concrete terms, it's about avoiding unnecessary packaging and ensuring that by 2025 all plastic packaging will be reused, recycled or composted. Each member company is asked to set individual goals and report regularly on its progress to the Foundation.
CPRJ: How do you think about the development of circular economy in the industry?
Willmeroth: We see that our customers worldwide are increasingly focusing on sustainability and the circular economy. This is a very good development and a first success of the industry's commitment.
At K 2019, it became clear what is already possible today. Several concrete customer projects were presented.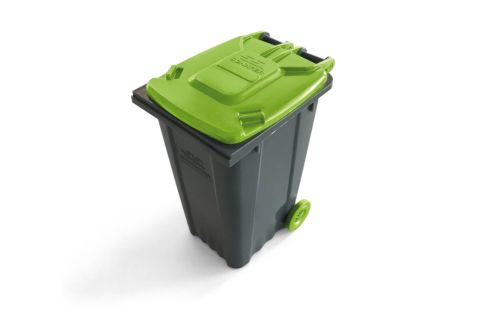 At K, ENGEL was converting post-consumer waste into miniature waste containers. Also for large waste containers more and more recycled material is used. More than 80% is already possible today.
CPRJ: Could you please elaborate more about the customer projects?
Willmeroth: The first example is an ENGEL victory machine which produces card boxes from recycled fishing nets. The polyamide recycled material came from Chile, where three American machine manufacturers have set up collection points for end-of-life nets.
Previously, these nets were often disposed of in the sea due to the lack of available collection infrastructure. In Chile, the nets are recycled on an Erema system and processed into skateboards and sun glasses on ENGEL injection moulding machines.
The project proves how interdisciplinary and international interaction can also be used to close material cycles where there are no comprehensive collection systems to date.
The second example is that ENGEL was converting post-consumer waste into miniature waste containers at K show.
For this exhibit, ENGEL was collaborating with its long-standing partner SSI SCHAEFER (headquartered in Germany), who is also using greater volumes of recycled material in the production of large waste containers.
This is made clear by a project that SSI SCHAEFER took on for a major European city. When procuring new waste containers for household waste, the city's central requirement was that recycling material from returned old containers had to be used to manufacture the containers.
13,000 end-of-life polyethylene household waste containers were collected, cleaned, processed into regrind and recycled by SSI SCHAEFER. 25,000 new containers were produced on ENGEL duo injection moulding machines, processing 232 tonnes of recycled material. And this project caught on.
SSI SCHAEFER is now delivering more and more waste containers using high recycled content. More than 80% is already possible today. ENGEL is supporting SSI SCHAEFER with its process engineering experience and plasticising expertise to further increase this value.
CPRJ: How does ENGEL promote the sustainable development of the industry?
Willmeroth: ENGEL has defined four areas in which we, as a machine building company and system solutions provider, can already provide concrete support to plastics processors today for more sustainable production and closed material cycles.
Firstly, we use intelligent assistant systems, such as iQ weight control, to increase process consistency and thus create the conditions for using recycled materials in a broader spectrum of applications and also for higher-value applications.
Secondly, we use innovative processing technologies – ENGEL skinmelt for example – to help further increase the proportion of recycled material in sandwich components.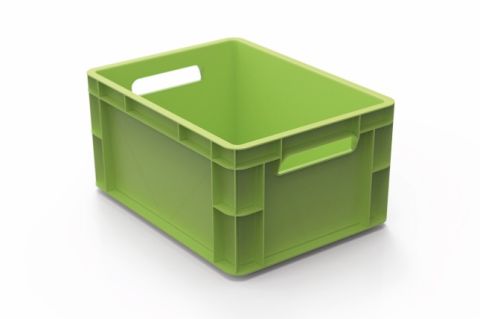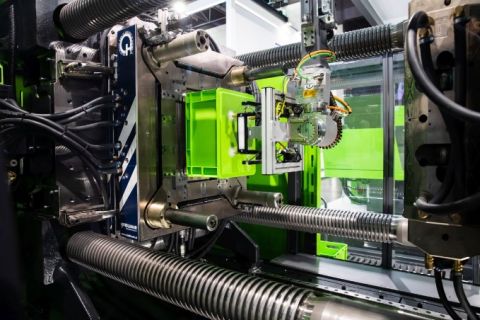 ENGEL skinmelt technology at K 2019: Due to their shape, the transport boxes pose a tricky test for the sandwich injection moulding process. ENGEL nonetheless manages to achieve a high level of recycled content: over 50%.
Thirdly, we design for recycling. It means that we work closely with processors during product development to reduce material usage and enable the subsequent recycling of products.
Fourthly, we will further strengthen our consulting services in the area of upstream processes in order to optimise the processing of recycled materials for injection moulding.
CPRJ: What are ENGEL's long-term plans to increase efforts in promoting circular economy?
Willmeroth: The requirements of the circular economy continue to be a focus in all ENGEL's R&D activities, and digitalisation paves the way, at very different levels.
One example is the intelligent assistance, which ensures more stable processes and thus makes it possible to use recyclates much more widely and also for higher-quality applications.
Another example is the networking of companies along the value chain. The circular economy will only work consistently if we take subsequent parts recycling into account during product and process development.
Therefore, the Circular Economy requires an even closer cooperation of businesses along the value chain, which can be designed especially easily and efficiently on marketplaces digital transformation will lead us to in the next couple of years.
CPRJ: What is the main challenge in establishing a circular economy for the industry?
Willmeroth: For the ENGEL owners and the management, it is a personal concern to contribute to establishing a circular economy for the plastics industry. We cannot and will not have a world without plastics. Rather, it is only through the use of plastics that we will be able to solve some of the great challenges of our time.
This includes sustainable mobility, but also world nutrition. Intelligent packaging solutions extend the shelf life of food and prevent food from spoiling before it reaches the consumer in many countries with long transport routes and poor infrastructure. We cannot dispense with these packaging materials, which are necessary for product protection.
Plastics as packaging material here are the most efficient solution in most of the cases, both in the energy and material footprint as well as in production and transport.
The prerequisite is to create collection systems and recycling possibilities for packaging and furthermore all plastic products needed. In cooperation with other companies in the plastics industry, ENGEL uses its experience and know-how to ensure that people in all regions of the world will be able to handle plastics responsibly.