"In February, we received a face mask production project. From mold design to real production, it only took 10 days to complete the delivery. 3D printing plays a significant role here to realize rapid manufacturing," Kevin Li, General Manager, Shenzhen Multiplus Machinery Co., Ltd., told AdsaleCPRJ.com.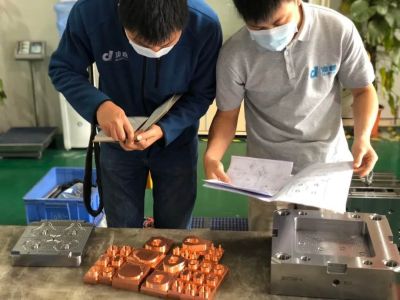 By using 3D printing, Shenzhen Multiplus took only 10 days to design and produce face mask mold.

3D printing enables precise and rapid mold opening
The face mask is made of a polycarbonate (PC) component. By using 3D printing, Shenzhen Multiplus prints the prototype of the component, identifies its functions and structures, and then performs precise mold opening in a rapid way. This method prevents problems caused by irrational mold design, as well as shortening the production time.
According to Kevin Li, a firm's competitiveness depends on how quickly it responds to the market. 3D printing reduces mold opening time, enables online collaborative smart manufacturing, and allows customized production. All these advantages benefit the rapid production of medical protective products amid the novel coronavirus outbreak.
"3D printing can also directly print the models of the coronavirus. A customer of our partner, Stratasys, has printed new colored models through Stratasys' printers, making it easier for doctors to conduct in-depth research on this virus," Kevin Li added.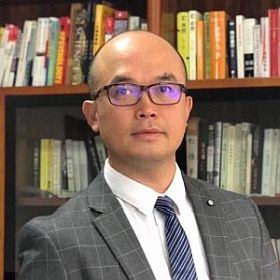 Kevin Li, General Manager, Shenzhen Multiplus Machinery Co., Ltd.

Combat the coronavirus with competitive advantages
Kevin Li said that the epidemic would have a certain negative impact on the production and consumer demand.
"During the epidemic, it is a time to show a company's competitive advantages, such as cash flow, human resources, etc. All of these determine whether the company can overcome the crisis, and demonstrate the company's ability to rebound when the economy recovers," he remarked.
He also believed that the epidemic has improved public awareness and adoption of self-protection measures, thus triggering the demand for medical products and household chemicals. It will certainly bring more opportunities for injection molding companies and 3D printed products manufacturers.
"Challenges bring new opportunities. Once we have gone through challenges, opportunities are not far away," Kevin Li continued.
Promising outlook of online collaborative smart manufacturing
Online collaborative smart manufacturing will usher in more development after the epidemic. At present, Shenzhen Multiplus has established a B2B online collaborative manufacturing platform for injection molding, mainly based on Industry 4.0 and Industrial Internet of Things.
"The platform integrates the resources of the industrial chain, provides business matching service, and helps buyers achieve rapid product development. At the same time, it provides digital services for injection molding manufacturers and configures global procurement resources," Kevin Li explained.
Shenzhen Multiplus will officially launch the platform at CHINAPLAS 2020, which is to be run on August 3-6, 2020 at National Exhibition and Convention Center (NECC) in Shanghai.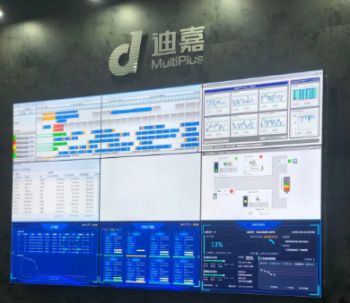 Online collaborative manufacturing platform for injection molding by Shenzhen Multiplus.
Established in 2005, Shenzhen Multiplus is a comprehensive service provider for the injection molding industry, providing one-stop services and solutions, from product design to rapid development and on-demand production.
With a customer base spanning startups and Fortune 500 companies, Shenzhen Multiplus has served around 2,000 customers from different industries, including medical, packaging, electronics, automotive, consumer goods and home appliances.
In January 2020, Multiplus d+ Injection Molding Industry 4.0 Application Center officially opened in Shenzhen. Collaborating with its partners, such as Babyplast, KraussMaffei, Stratasys, MPDV, Matsui, Frigel, RJG, etc., the company improves the hardware and software of injection molding manufacturers, enhances production process and management, as well as providing personnel training service.
In addition, by using digital tools, the company helps injection molding manufacturers significantly improve production quality and efficiency, reduce costs and increase profits.