At a leadership meeting of the Standing Committee of the Political Bureau of the Communist Party of China Central Committee held in last week, Xi Jinping, general secretary of the Communist Party of China Central Committee, underscored the need to unleash consumer demand that has been restrained during the coronavirus outbreak.
Xi Jinping emphasized the establishment of an economic and social order compatible with the epidemic prevention and control should be accelerated, urging efforts to consolidate and expand the hard-won positive trend, and bring the country's economic and social development back to the normal track at an early date.
The meeting called for integrating efforts in resuming work and production, and expanding domestic demands. At the same time, new and upgraded consumption models that have emerged from epidemic prevention and control need to be boosted.
Measures must be adopted to replenish the availability and drive the consumption of goods and services, according to a statement released after the meeting. Leading enterprises have to resume production properly so that the stability of global supply chains is safeguarded, it said.
Besides, the meeting decided to increase investments in areas such as public health services and emergency materials, as well as speed up the construction of new types of infrastructure including 5G networks and data centers.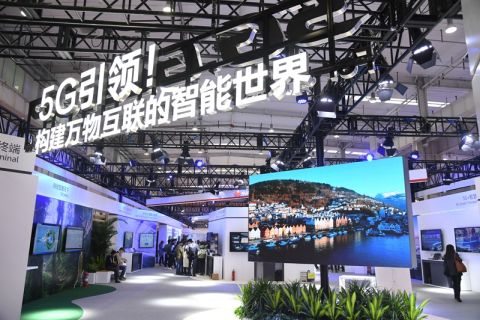 China is poised to speed up the construction of 5G infrastructure. (Photo: Xinhua)
In addition, the importance to stabilize foreign trade and investment for building a more diversified international market was also pinpointed. The Chinese government will ensure the implementation of the Law on Foreign Investment and take proactive actions to help foreign enterprises overcome the difficulties in resuming operation and production.
Meanwhile, more targeted approaches to assist businesses, stabilize employment, create more jobs, help college graduates and migrant workers find work, and solve difficulties of small household businesses were highlighted in the meeting.
While China has seen continuously positive momentum in containing the coronavirus outbreak, the meeting also asked to intensify epidemic-related scientific research, with focus on tackling the most urgent issues.