After another employee of large machine plant in St. Valentin tested positive for Covid-19, ENGEL AUSTRIA has recorded six confirmed coronavirus cases. The plastics processing machine manufacturer has interrupted production in its Austrian plants until April 15th.
Sales, service including the hotline and spare parts department as well as application technology are still available to customers worldwide.
The reason for this is the overall rapidly increasing number of new infections in the regional environment, according to ENGEL. With the plant closings, the manufacturer wants to help slow the spread of the virus.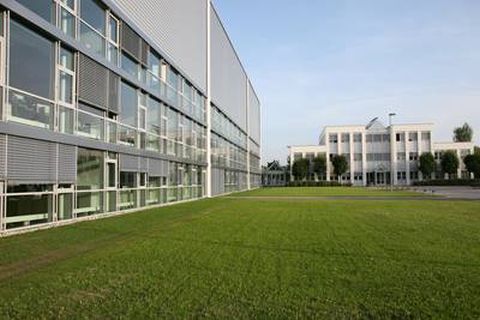 ENGEL's large machine production plant in St. Valentin, Austria.
Meanwhile, ENGEL's production plants in Asia operate in normal operation. Right from the start, ENGEL had strictly implemented all measures prescribed and recommended by the governments of the two countries to slow the spread of Covid-19 and was thus able to minimize the impact of the pandemic on its works.
ENGEL said that the large machine plant in Shanghai has been producing again since February 10, after the scheduled company vacation for the Chinese New Year was extended by one week on the orders of the government. In the meantime, the employees who were affected by quarantine measures after the holiday are back at work.
The production plant for small and medium-sized machines in Pyungtaek, Korea, was also able to work continuously at full capacity and without delays in delivery times.