The evolving Covid-19 pandemic has forced more countries and territories to order lockdowns and travel restrictions, as well as increased the uncertainty for the global economy.
OQ, an international integrated company of fuels, chemicals and other end-user products, activated the OQ Business Continuity Plan in late January to deal with the changing situation flexibly and to keep business operating.
Gilles Rochas, General Manager, Performance Chemicals, OQ, shared with CPRJ how the continuity plan works and his perspectives on the impact of the pandemic to the company.
The General Manager foresees that the demand for plastics and chemicals will increase as their positive contribution in a spectrum of applications has been reaffirmed during the epidemic. He also emphasized that OQ will participate in CHINAPLAS 2020 which will offer a market opportunity after the recent turbulence.
CPRJ: What are the impacts of the coronavirus epidemic to your company?
Gilles Rochas: OQ is a global organisation and we have employees and customers all over the world. Like many companies, we have imposed travel restrictions. We have closely monitored the regulations in each country that we have presence.
We have also placed a concerted effort into utilizing digital technology to enable home-working, wherever possible. This falls under the OQ Business Continuity Plan which we activated when the pandemic became a concern in late January.
Of course, there is a knock-on impact for us in terms of supply chain, and we have less shipment of product currently to markets like China. But at the same time there is lower demand currently. We expect an impact on profitability in the short term.
However, we see this as a short term impact and remain focused on being flexible, agile and adaptable to the changing situation and ensure we can continue to service our customers and make more possible.
CPRJ: What adjustments have been made during this period?
Gilles Rochas: We have responded quickly and decisively through our Business Continuity Plan and implemented all the necessary measures to ensure uninterrupted business operations.
This ranges from safeguarding the health and safety of our employees across all regions, to implementing new approaches to working practices such as reliance on digital technology including video conferencing and the use of cloud-based productivity tools to enable virtual meetings and home working.
We believe that China, as one of our key strategic markets, will return to normality soon. Therefore, we will be very pleased to participate in CHINAPLAS once the coronavirus is no longer a threat.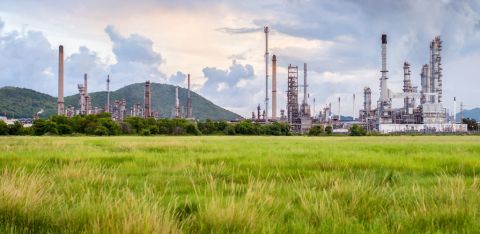 OQ is an international integrated company with roots in Oman. The company's fuels and chemicals are sold in over 60 countries worldwide.
CPRJ: Talking about CHINAPLAS, what are the impacts of the postponement of the exhibition on the company?
Gilles Rochas: Firstly, CHINAPLAS took the right decision to postpone the event in April, and we are committed to present OQ solutions to the coming CHINAPLAS once the coronavirus threat is over.
The annual CHINAPLAS is a key platform for us to demonstrate and reinforce our commitment to the local market and industry. It is important to be present on the ground.
Although we understand there is a risk that the coronavirus situation may continue for some time, we have confidence that the organisers will take the right decision to only go ahead when the situation is safe, and not to force the event if there is any lingering risk.
CPRJ: Will the company consider making adjustments to the CHINAPLAS exhibition plan?
Gilles Rochas: We intend to stick to the same high standard as always. So we are looking at this as another CHINAPLAS and look forward to showcase our products and solutions on our exciting booth.
CHINAPLAS 2020 will offer a great clearest opportunity for us to meet the market after the recent turbulence, to be close to our customers and to understand their challenges.
With the extended timing, we are busy working on our booth and other marketing plans for the show. We are developing a local Chinese micro site, and expanding our digital presence in China. We want to be there at the show to emphasise our long-term commitment to the Chinese market.
CHINAPLAS will also offer a great opportunity to share the latest update on our LPIC (Liwa Plastics Industries Complex) start-up progress and the new products that we are bringing to the market.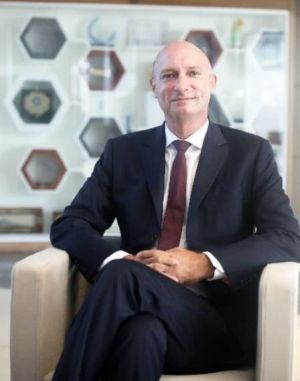 Gilles Rochas, General Manager, Performance Chemicals, OQ.
CPRJ: Do you think CHINAPLAS 2020 will open up new opportunities after the epidemic?

Gilles Rochas: New opportunities will undoubtedly open up at CHINAPLAS that highlight the vital role that plastics play in society today. For example, it is clear that health and safety will feature strongly. Basic needs like clean water, safer food preservation are part of today's global mega trends, but come even more under the spotlight in times like these.
This year has demonstrated the need for plastics in society and brings us back to the roots of polymers. For example, China's food delivery network has provided a lifeline during the outbreak, and PP food containers have helped to bridge that last mile from supermarkets to dining tables.
There are direct impacts highlighting the benefits of plastics in safety too. As the epidemic unfolded, we saw plastic solutions play a key role, such as surgical masks are made from polypropylene non-woven fabric.
Generally, it has just reaffirmed the positive contribution that plastics and chemicals make across a diverse range of applications. Whether it is about food packaging, water pipes, even the digital tools and IT equipment we rely on ever more so right now, polymer solutions are ever more in demand and play a key role in well-being.
CPRJ: What do you think about the market and industry trends in the second half of this year?
Gilles Rochas: These are challenging times and it will take some time for the economy to recover in China and the world at large. However, there are undoubtedly opportunities emerging, where some of the clear trends can be addressed.
In China, demand continues to fuel growth across many sectors including e-commerce and food deliveries. This is driving demand for PE shopping bags and PP food containers. The ongoing development in infrastructure will require access to clean water and sanitation.
At the same time, e-mobility, and electric car production will present further needs and opportunities for high performance plastics, where the focus is on lightweighting, efficiency, and safety.
Furthermore, you see plastics being used as a replacement to more traditional materials such as wood, metals and glass, in applications ranging from floor decking, to piping, bottles and more. The drive towards more sustainable solutions will further the demand for downgauging with materials designed for improved recyclability. This presents opportunities for polymers innovation.
In summary, we believe the role and need for polymers will grow and the OQ long-term strategy remains good. This is why we will continue our focus on developing more sustainable solutions and applications.