LDPE and LLDPE packaging film are one of the most recycled material in America, Europe, Asia and Oceania. The material stream could be : LDPE/LLDPE post-industrial, LDPE/LLDPE post-consumer, LDPE/LLDPE post-industrial and post-consumer mixed. Above material could be pre-washed or unwashed. Contamination is normally dust, paper sticker, paper labels and tapes.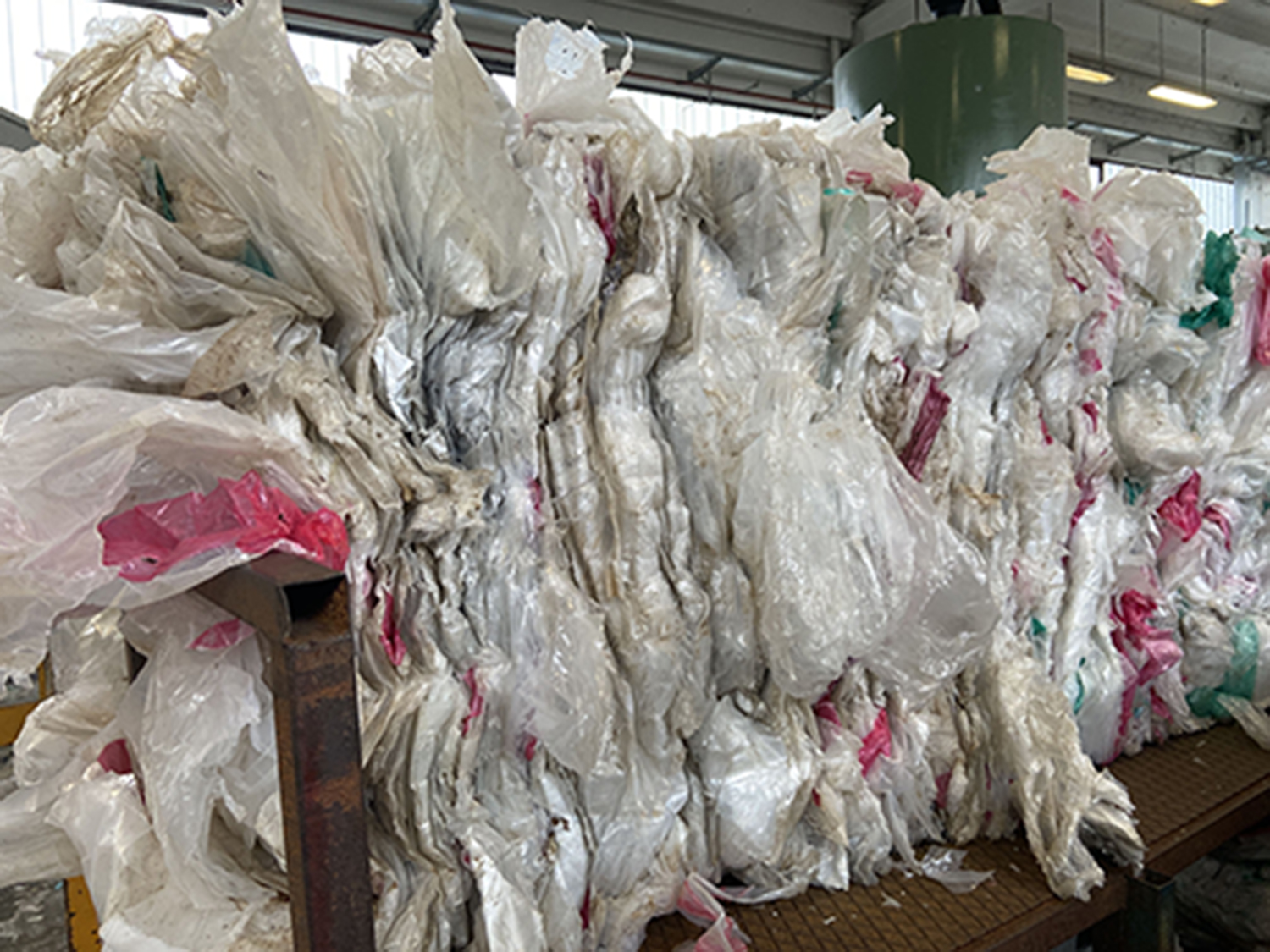 To increase the efficiency and the performance for recycling LDPE/ LLDPE packaging film, there are two tips:
l Fine filtration is always important : 150 micron and 120 micron are the most common screen size for packaging film filtering.
l For the post-industrial packaging film without paper contamination would need to change once every 10~15 minutes. For post-industrial packaging film with paper contamination, the screen has to be changed once every 2~5 minutes. The screen changing work would need more workers to work only for the screens, and the extruder would not be able to run for higher output.
l To avoid the paper contamination to be burnt during operation for producing better quality recycler pellets, to avoid high operation pressure and temperature during the process is important.
To improve the efficiency of running packaging film, FIMIC provides their model RAS series, to fit any types of extruder, to reach the maximum extruding capacity from the extruder and to to produce better quality recycled pellets from LDPE/ LLDPE packaging film.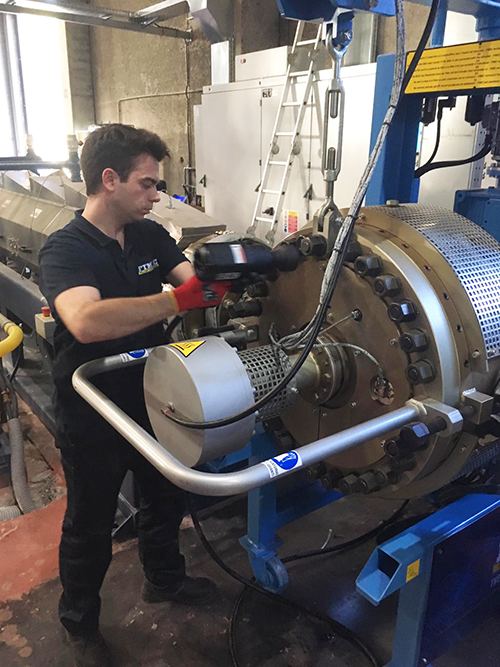 FIMIC's RAS series is automatic type filter. RAS can be installed with punched screen or laser screen for different filtration size, from 100~ 2000 micron (from 10~100 mesh). The filter has self-cleaning system, to continuously take out the contamination on the screen. Hence, the filter doesn't require a operator to work with it continuously. The automatic filter RAS series, the screen only has to be changed on average once every 7 days (depends on the contamination level). This helps to increase the extruder running speed, require less worker and reduce a lot for the mesh screen consumption from manual screen changer.
In addition, RAS series filter has big filtration surface, which has a good advantage of reducing operation pressure and temperature to avoid the contamination being burnt and mixed in the recycled pellets.
FIMIC has been installing their RAS filter for LDPE/ LLDPE packaging film in different countries with successful operation.
Anviplas, located in Barcelona, Spain. The company is using FIMIC RAS700 melt filter with Austrian Starlinger extruder to recycle post-industrial and post-consumer LDPE film with an output of 1,500 kg/hr at constant filtration of 100 micron.
''I am very satisfied with this investment, confirming that not only the quality of the final product is better compared to the previous recycling line (supplied by a FIMIC competitor) but the difference in filter losses is beyond what was expected. Losses of between 7-10% on the original line have been reduced to 0.7-0.9% using the FIMIC melt filter.'' – General Director Mr. Aleix Vintro Angles, Avianplas, Spain. This is important as it will allow Anviplas to increase the percentage of post-consum-er material in the input stream and to increase sales margin, while at the same time keeping output quality unchanged.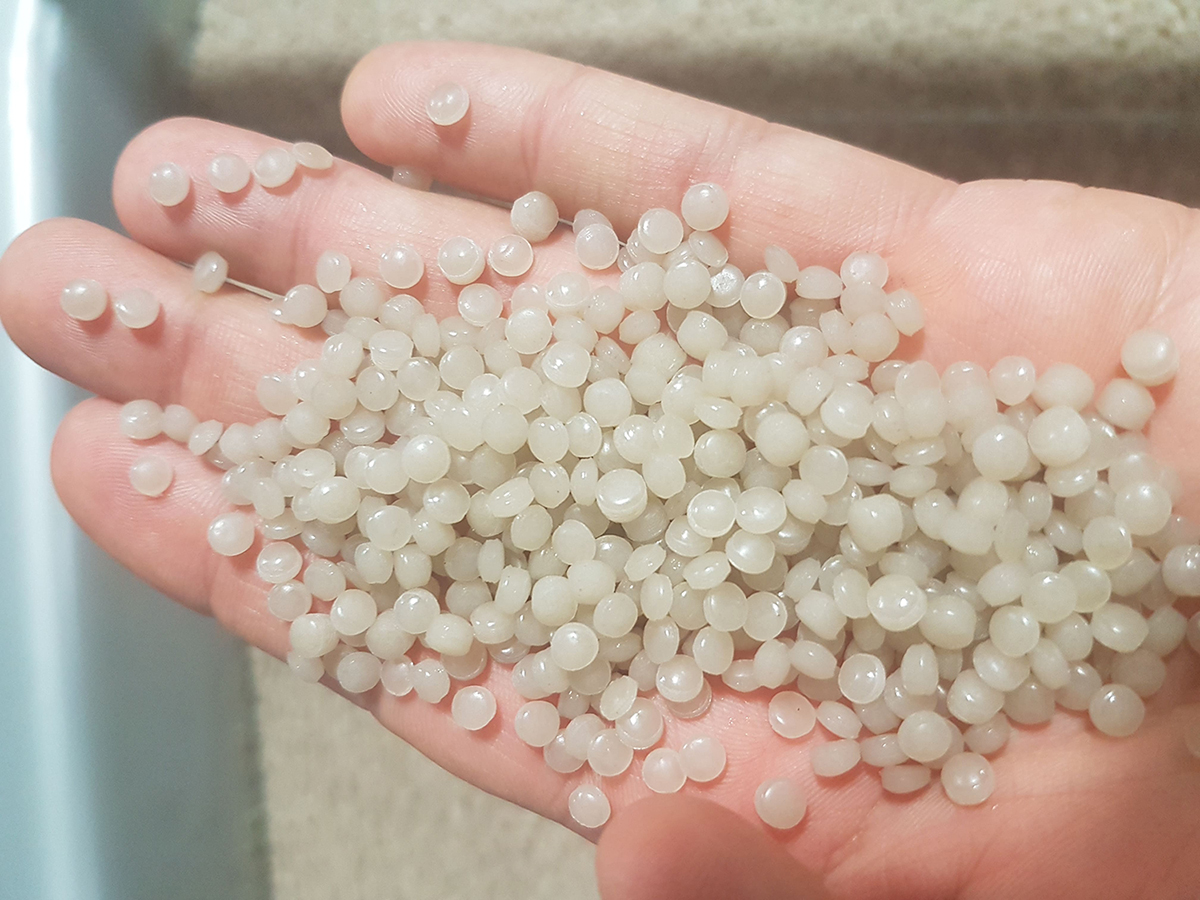 In addition to Anviplas's project, FIMIC has done many other projects for packaging film. FIMIC also develop their technology for the filter to process more types of waste material. FIMIC says it is essential to adapt to the market evolution. Over the years, technology evolution has played a key part in the growth of plastic recycling.