Due to the current situation of COVID-19, leading to longer lockdowns throughout Europe and travel restriction reinforcement all over the world, the JEC World which is planned to be held in May 2020 will be further postponed to Mar 2021.
A survey carried out by JEC Group among the JEC World exhibitors showed that 87.9% of respondents were in favor of holding the next JEC World session from March 9 to 11, 2021.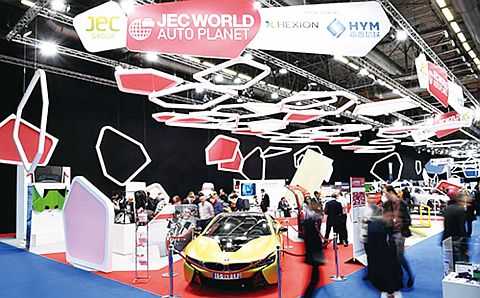 Next JEC World session will be further rearranged to March 2021.
The JEC World team had carried out all the necessary preparations, yet the COVID-19 situation, travel restrictions, strict lockdown measures and the clear preference of the exhibitors to postpone the next session to March 2021.
"The entire JEC World team is truly sorry about this situation. Nevertheless, starting today, our team is getting ready to prepare the JEC World session in March 2021, with even more innovations, knowledge sharing and business." stated Eric Pierrejean, CEO of JEC Group.

As the leading trade show of the composites industry and a real composites festival, JEC World brings together the whole composites materials value chain, as well as professionals from application sectors, experts from the scientific and academic world, associations and media from more than 112 countries.