NEGRI BOSSI, the Italian leading supplier of injection molding machines (IMM) for moulding plastic material, has carried out an extraordinary work of change to counter the spread of COVID‐19.
Since April 9, the company, located in Cologno Monzese (Milan), has been using two injection machines to produce masks in thermoplastic rubber. At full capacity, the production capacity reaches 500 masks per hour.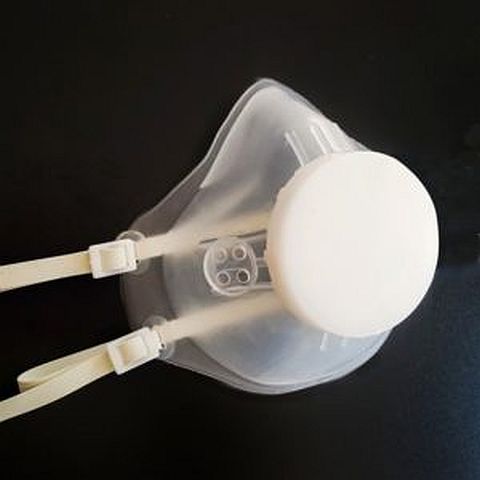 As thermoplastic rubber is very flexible, the masks are comfortable and ergonomic.
This thermoplastic rubber masks can be reused thanks to the interchangeability of the filtering fabric. They also provide the possibility of upgrading to a higher level thanks to a possible insertion of the exhalation valve filter to cope with future certifications.
In this regard, the procedures required by the Legislative Decree itself for PPE (Personal Protective Equipment) are being implemented.
Designed by Negri Bossi and with a totally ergonomic geometry, the masks are transparent and therefore do not limit the field of view. In addition, they are easily sanitized in boiling water and neutral soap.
All the third parties involved to complete the production process proved ready and willing, they include: ESISTAMPI for building the mould, Francesco Franceschetti Elastomeri for the donation of plastic material, Ravizza Packaging for the bagging machine, and Filli & Co. for the elastics for masks.