The 2020 Taipei International Plastics & Rubber Industry Show (Taipei PLAS), together with the Taipei Intelligent Machinery & Manufacturing Technology Show (iMTduo) and the Taipei International Shoe Making Technology Show (ShoeTech Taipei), will be concurrently held at Taipei Nangang Exhibition Center in September, 2020.
Taipei PLAS and ShoeTech Taipei will be held from September 9-13. Meanwhile, iMTduo will be held from September 9 to 12. The 3-in-1 expo is expected to have around 3,300 booths showcasing advanced machinery and materials for three categories, including plastics & rubber, smart manufacturing, and shoemaking.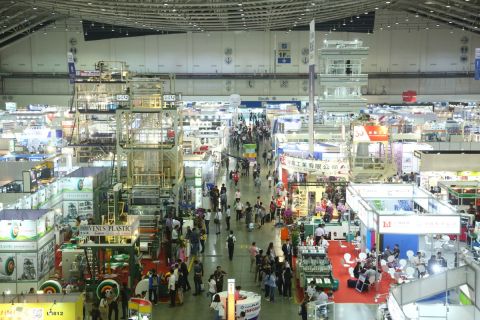 Four special zones are set up for Taipei PLAS this year.
The core themes of Taipei PLAS for this year are "Smart Manufacturing", "Industry 4.0", and "Circular Economy". The organizers have set up four special zones which are "Plastics & Rubber Processing Machines", "Automation & Robot and 3D Printing", "Machines and Equipment for Recycling", and "Overseas Products Area".

Leading exhibitors will showcase a wide array of latest products and solutions, such as injection molding machines, blow molding machines, packaging machines, printing machinery, molds, plastic and rubber raw materials, etc.
Meanwhile, iMTduo will focus on smart manufacturing and related trends, demonstrating the development of the new generation of manufacturing with an exhibition portfolio covering metalworking and automation equipment, smart machinery for manufacturing, precision components, sensors and measuring equipment.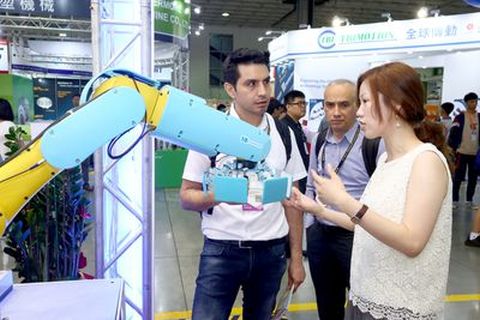 The iMTduo show will focus on demonstrating the new developments of smart manufacturing.
The iMTduo show was originally scheduled to be held in May but postponed due to the coronavirus outbreak. As there has been an increase in the demand for adopting intelligent equipment, automation technology and Industrial Internet of Things (IIoT) to enhance production efficiency in the market, iMTduo can inject more smart manufacturing elements into the Taipei PLAS and the ShoeTech Taipei shows, remarked the organizers.