Medical devices, such as syringes, petri dishes, insulin pens and pipettes, have strict requirements for their production processes - they need to be safely manufactured with high efficiency and precision in the clean rooms.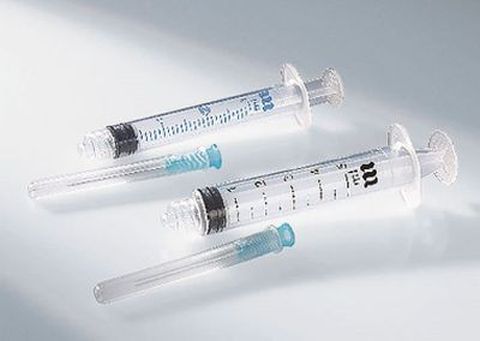 A safe production means meeting regulatory requirements. "In order to guarantee a safe use and reduce the contamination risk, medical device has to meet regulatory requirements issued by authorities like FDA from its design, production and logistics processes. In addition, its production processes have to meet the requirements of GMP," said Pietro Scattarreggia, the CEO of Demag Ningbo, in an interview with AdsaleCPRJ.com.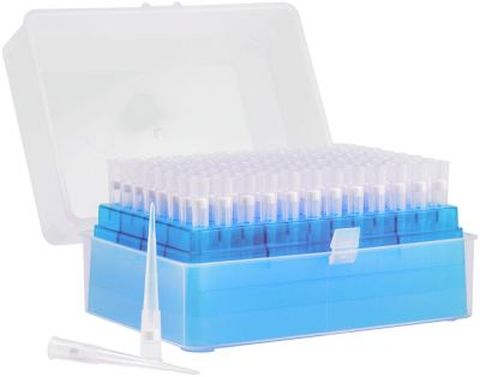 GMP-the framework of medical injection molding
GMP stands for Goods Manufacturing Process, which means regulations for the quality management of production or good manufacturing standards.
"The main production process of medical device is carried out in the injection molding machine. In order to cover all the risks listed by GMP, the medical device manufacturers include all the key points of GMP in a huge specification booklet. And they use this booklet as the specification for the parameters of the injection molding machine," explained Pietro.
Besides, when compared to the automotive industry which always tries to get back their investment in a short time, a medical device production line has to be safe and reliable for at least 10 years, as medical devices will not change size or shape regularly and the clean room calls for a big investment in the early stage.
How does medical plastic injection molding meet the requirements of the GMP regulations while keeping a stable high efficient production?
A customized medical injection molding machine can be operating safely and efficiently for 15 years.
"Take Demag as an example, we are long term partners of our customers. We work together with the medical device manufacturers at the product design stage and offer feasible solutions, rather than just sell machines," commented Pietro.
He mentioned that we support our customer in specifying the ideal machine for the proper application. We go through every single point of the technical specification booklet with the customers and tell them how to use appropriate approach to achieve a cost-effective but safe, high precision and efficient production," said Pietro.
For instance, Demag makes some special designs for their injection molding machine, using pneumatic filter unit with microfilter, laminar flood hood above mold area and making machine frame edges sealed for better cleaning, etc.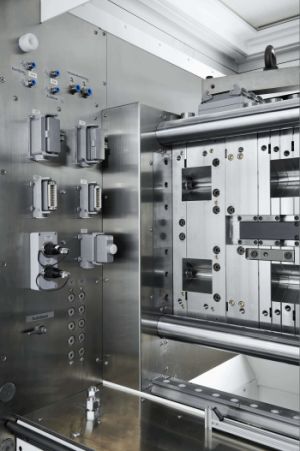 "If the injection molding machine is easy to clean, it guarantees a safe and reliable production of the medical devices, therefore helps the manufacturers to save the costs for changing machines," added Pietro.
He explained that the cost of injection mold machine accounts for less than 5% of the investment of the whole medical device production line. Nevertheless, this 5% investment is the key to a safe production and reduces unnecessary contamination risk.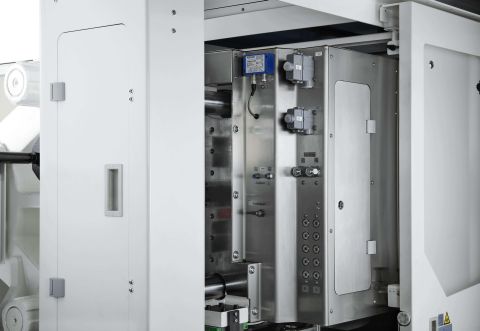 At present, Demag offers special injection molding machines for medical application, which include white RAL9010 and white RAL 9010 anti-microbial upgrade version. This Equipment is designed for the production of medical devices, such as syringes, petri dishes, insulin pens and pipette ensuring cycle times from 4 to 8 sec.
These machines use integrated interfaces for hot runners as well as temperature and flow measurement, which is useful for tracing production data. "In addition, we develop software to track the parameters, which enables the manufacturers to adjust production in time and to reduce the rejection rate of the final products," remarked Pietro.
During the interview, Pietro proudly told AdsaleCPRJ.com that the longest operating time of Demag injection molding machine for medical application can be more than 15 years. "We establish a stable and reliable relationship with our customers and our machine can be used for more than 15 years, which make Demag differentiated from competitors," commented Pietro.
"In our industry, trust is the most important. When customers plan to make an investment of millions of dollars for their production lines, you need to make them feel their investments are safe," explained Pietro.
Building trust in a relationship is important. "I feel so lucky to have a group of experienced, dynamic and loyal teammates in Demag Ningbo. Everyone may not be perfect but the whole team can be perfect," said Pietro.
A promising future for big tons machine with short cycle time
As the new appointed Managing Director of Demag Ningbo, Pietro takes medical, packaging, and high-end consumer goods as the strategic sectors for the company's development. He believes that these are stable industries which are not affected by the recession of the economy.
For instance, China has a big population and the market demand for medical devices is huge. "More and more medical companies will set up their productions in China. They will need safe, efficient and reliable injection molding solutions."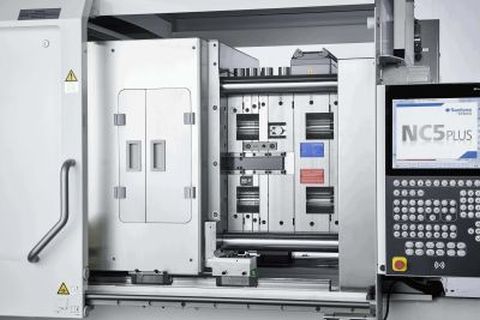 According to a market report, the labor cost in China increased at an average speed of 6-8% in the past years, while it increased at a speed of 3-4% in Europe, mentioned Pietro. "In the past, the increase of labor cost in Europe created high demand for bigger tons injection molding machines with short cycle time. And this is happening in China too. I expect that the trend will be more prominent in the next five years."
About Pietro Scattarreggia
For more than 18 years, Pietro Scattarreggia has worked at Sumitomo (SHI) Demag Plastics Machinery GmbH in various sales and service management posts. Before relocating to China as the new CEO of Demag Ningbo, he was the Business Development Director of the company's electronics and medical segment at the headquarters in Europe.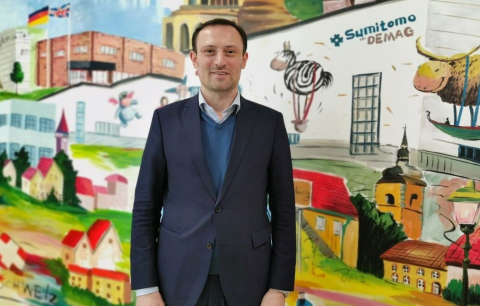 He believes his experience in the electronics and medical segments is valuable to his new role as the Managing Director of Demag Ningbo. "The electronics industry requires highly efficient and high volume production, and my experience can be applied to other segments."
Pietro enjoys his life in China. He has learned how to use WeChat and Taobao, and is learning Mandarin.
He is an Italian and German who has passion for opera. During the interview, he praised his wife for taking good care of the family and giving great support to his work.