With the all-electric e-mac injection moulding machine, ENGEL has shown that a combination of visual appeal, functionality and efficiency is possible.
The quality and design requirements in China and Asia today are very different from those of a just few years ago. Both the packaging and the manufacturing processes need to achieve a higher level of decoration, functionality and efficiency.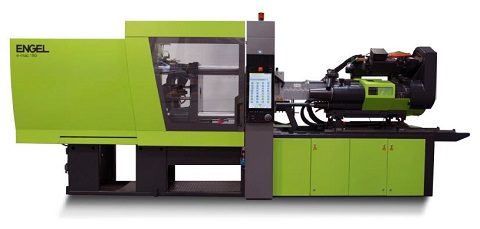 The all-electric e-mac has a compact design and comparatively low investment costs, meeting the demand of the Asian market.
ENGEL has demonstrated how this balancing act between decoration and efficiency can succeed: a 2-chamber yoghurt cup with highly decorative IML finishing by Verstraete is being produced in a cost effective way on an all-electric ENGEL e-mac 180 injection moulding machine.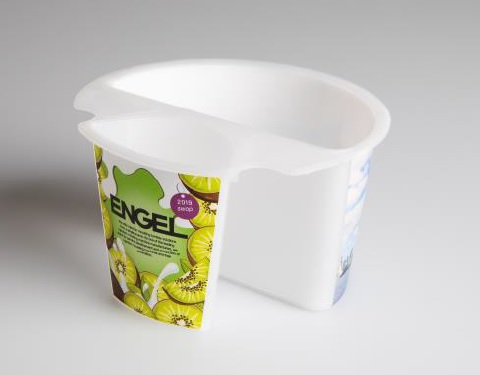 ENGEL has produced 2-chamber cups with IML to demonstrate that a high level of decoration, functional packaging and efficient production processes can be combined.
Pass Card's two-cavity hot runner mould and Wetec's high-speed automation are both the work of companies with headquarters in Taiwan and the product of European-Asian cooperation.
The all-electric e-mac machine itself combines excellent energy efficiency and precision with a particularly compact design. It is exclusively equipped with particularly powerful servo-motors, including the ejector and nozzle movement.
The e-mac series includes clamping forces between 500 and 2800 kN.